Once considered to be one of the league's most talented and competitive divisions, this year the NFC East hasn't looked like quite the collection of talent that it's been in years past. Even with that said, it's still as competitive as ever. With two weeks to go, three teams could win the division by winning out, and it's likely that the eventual winner will come as a big surprise.
There will be plenty of eyes on those NFC East match-ups this weekend, but that's not where the only relevant action will be. There are great match-ups across the league, and you'd be selling yourself short if you focused solely on the NFC East. What else should you be watching during week sixteen?
Top Match-Ups to Watch
Washington QB Robert Griffin III vs. Philadelphia DEs Trent Cole and Brandon Graham
Robert Griffin III has been wildly successful this season, and a big reason for that success has been the masterful job that Mike Shanahan has done in crafting an offense that plays to Griffin's strengths and keeps defenses off balance.
For nearly every other match-up a defensive line will have during the course of a season, the read option attack is perhaps the farthest thing from their mind. Even when facing mobile quarterbacks, most teams opt not to use the option attack like Washington has done this season. The Redskins have excelled at it all season long however, and it's a scheme that is going to put Eagles' defensive ends Trent Cole and Brandon Graham under great deal of stress for the entire game.
Griffin has had a ton of success running the ball around defensive ends, meaning that Cole and Graham will have to be focused on staying home and containing Griffin. Of course, Griffin isn't going to carry the ball every play, but the threat that both he and Alfred Morris bring make play action passes deadly, especially when defensive ends aren't primarily focused on rushing the passer.
This match-up is likely to be a sixty minute chess match. Will Andy Reid come out on top in what is likely his last home game, or will Shanahan's run option attack best the Eagles' defense?
Cincinnati WR AJ Green vs. Pittsburgh CB Cortez Allen
The Steelers have had issues in their secondary for years, but surprisingly cornerback Keenan Lewis has grown into being their best corner. Lewis was expected to shadow AJ Green this weekend in what will be a pivotal AFC North match-up, but it now appears that Lewis will likely miss this game due to injury.
With Lewis out, the tall task of slowing down one of the league's best receivers will probably fall to Cortez Allen. Allen himself has been slowed by injuries lately, but has practiced this week and is healthy enough to play.
Allen isn't the player that most coaches would choose to try and slow down Green with, but he's the best healthy option the Steelers have out of a banged up secondary. And the fact is that Allen should at least stand a chance against Green. He's a young player, but he's had some strong moments thus far in his career and is far from a push over. Furthermore, Green hasn't seemed himself lately, and if he doesn't return to form soon the Bengals may watch their playoff hopes fade away this weekend.
Dallas RB DeMarco Murray vs. New Orleans' Run Defense
Cowboys fans should be thrilled that DeMarco Murray appears to be getting healthy at this point of the season. His absence has been a glaring one for much of the season, as Felix Jones couldn't replicate Murray's production and Tony Romo proved he can't really carry the team without at least some sort of rushing game to help.
The stage appears to be set for Murray to have a big game against a run defense that has been nothing short of terrible for most of the season. New Orleans has given up some tremendous games to running backs, and Murray unquestionably has the ability to exploit that weakness.
This is the NFL though, and there's not a match-up in the league that qualifies as an automatic win. Rookie standout Doug Martin found the Saints' defense to be closer to a brick-wall than a cupcake match-up. He was only able to manage 16 yards rushing on the game. Can the Saints repeat that performance, or will Murray carry the Cowboys one step closer to a division title?
————
Rookie Watch
Rookies Set to Decide the NFC East
The 2012 NFL season has been the season of the rookie, and it's hard to find a division that has featured rookies more prominently than the NFC East. That will hold true again in week sixteen as there's a great chance that the performance of rookies will eventually determine who will win the division.
In Philadelphia, there's a good chance that the game will be decided on the arm of Robert Griffin III and the legs of Alfred Morris. As discussed earlier, the read-option makes Griffin's legs just as much of a weapon as his arm, but the effectiveness of the Redskins' offense will also depend on Morris' success running the ball with defenses focused on Griffin. If he can't exploit a distracted defense, it could be a long day for Washington.
The Eagles' offense can't be expected to just roll over. Rookie quarterback Nick Foles will be looking to build on some strong performances as he continues to try and prove that he can be the franchise quarterback of the future regardless of who the head coach is.
The last time the Eagles faced the Redskins he had the worst game of his career, throwing two interceptions and completing just 45% of his passes. He's matured greatly as a passer since that outing, and it'd mark a big step in his development if he can have a good game against a defense that had his number a month ago.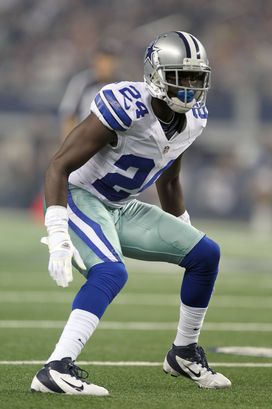 It'd be a big help to Foles if his fellow rookie Bryce Brown could get back the form he was in a few weeks ago. Since rushing for over 150 yards in back to back games, he's since fallen into a tendency of always trying to make a big play, and it's meant that his past two games have seen him rush for a total of forty yards.
Dallas has a great deal riding on a rookie's performance this week as well. Defensive back Morris Claiborne has had a roller coaster rookie season and was most recently sidelined by a concussion. He appears set to return, however, and it'll be a welcome sight for the Cowboys' secondary. He's played quite well recently and he'll be needed against the Saints' potent offense. Can he help slow down the Drew Brees led passing attack, or will New Orleans play spoiler?
As Ahmad Bradshaw still tries to get healthy, it appears as though the Giants will be looking to rookie David Wilson in the backfield again this weekend, and they'll be hoping for much better results than his first start yielded last weekend. He's shown he has talent, but he's a player who needs to get into a rhythm carrying the ball – an opportunity that he wasn't afforded last week as Eli Manning turned the ball over. Will Wilson find the redemption he's seeking this weekend?
Green Bay OT Don Barclay
Protecting your franchise quarterback with an undrafted rookie at right tackle is not an ideal situation, but it's what the Packers are doing after losing Bryan Bulaga and TJ Lang to injury. Since those two went down Green Bay has since inserted UDFA Don Barclay and not surprisingly he's had some struggles in pass protection.
He'll need to turn that around this week as he's matched-up with one of the hotter and under-mentioned defensive ends at the moment, Tennessee's Derrick Morgan. Morgan doesn't put up great sack numbers, but over the last half of this season he has consistently disrupted the passer. Aaron Rodgers already gets hit frequently, and that will be the case again Sunday if Barclay doesn't improve.
————–
Fantasy Quick Hits
Darren McFadden finally looks healthy, just in time for most league's championships. He's got a good match-up against Carolina and he's certainly an intriguing option this week.
LeSean McCoy is returning to action and it'll be interesting to see how both he and Bryce Brown perform splitting carries. While the coaching staff is likely to change, it'll at least be a glimpse at what we could expect from a shared workload in 2013.
AJ Green hasn't played up to his potential lately, but he's going up against a Steelers' secondary that has been devastated with injury. Play him confidently and expect a huge performance out of him.
Danario Alexander on the other hand doesn't have a place in your starting line up any longer. It was a nice streak while it lasted, and if the Chargers hadn't packed it in he'd likely still be on fire. All good things must come to an end, however.