The NFC North just may be the toughest division in the league – there are two teams with the potential to win the NFC (Green Bay and Chicago), and a powerful young offense in Detroit. Only Minnesota is likely to go through the year without a real shot at the playoffs, and even they have several playmakers on their roster.
Good performances in the preseason by players at the top and bottom of the roster are crucial to keep up in such a competitive league. Which players have stood out during camp in the NFC North?
Chicago Bears
WR Brandon Marshall: Much was made of Brandon Marshall getting shipped to Chicago and the resulting reunion with quarterback Jay Cutler. Sources across the league cited the connection between Cutler and Marshall as one of the best in the NFL, and many thought Marshall could be a top five receiver with Cutler throwing him the ball.
So far, those predictions have looked to be spot on. Marshall's strong showing in camp carried over to Friday night's game against the Giants. The controversial wide out caught five passes for 51 yards and a touchdown during a game where the rest of the Bears offense put of a lack luster performance. It appears that Cutler and Marshall's connection is as good as it's ever been, and the rest of the NFC North needs to watch out.
CB Isaiah Frey: Isaiah Frey led college football with 21 pass breakups in his final season at Nevada and while he was only a sixth round pick, he's picked up where he left off in his first year with the Chicago Bears.
Frey was continuously around the ball in camp, recording numerous pass break ups and interceptions. His performance during games has been less consistent, but he sealed the Bears' victory on Friday day with an interception in the end zone with a minute left in the game. Frey has a good deal of developing left to do, but he's shown a good deal of promise so far.
Detroit Lions
RB Joique Bell: Joique Bell is living proof that preseason success doesn't always translate to strong opportunities in the regular season. In spite of putting up stellar numbers in the last two years, he still hasn't gotten a single carry during the regular season.
But now, in the midst of his third strong preseason in a row, that's likely about to change. Injuries and suspensions ahead of him on the Lions' depth chart have given Bell his best chance yet at seeing playing time, and thus far he's taken advantage of it. He gained 89 yards on 16 carries against the Browns, and against the Ravens carried the ball five times for 35 yards. It remains to be seen if Bell will get a shot during the regular season, but he's certainly made a strong case for himself.
QB Matt Stafford: In spite of putting up big numbers in 2011, Matt Stafford has yet to be considered an elite quarterback in the eyes of many around the league. Some say he's too injury prone, others insist his numbers are inflated by the presence of Calvin Johnson.
What critics can't say, however is that Stafford is having a poor preseason. In fact, Stafford has looked pretty close to elite at times. He's completed nearly 70% of his passes. Against the Baltimore Ravens' defense he went 12-17, throwing for 184 yards and two touchdowns. Admitedly, it is just the preseason – but Stafford looks as good as ever, and should be considered a top QB by the end of 2012.
Green Bay Packers
CB Casey Hayward: Near the end of the second round of the 2012 draft, the Packers thought they saw a player in Casey Hayward that they just couldn't pass up, and traded up in order to select him with pick 62. Because they traded up to draft him, it was obvious that Green Bay had plans for him as a starter. Not many people expected his time to come this soon, however.
Hayward hasn't officially started a game yet, but in each preseason game he's gotten extensive playing time with the first team and has performed well. And he's exceeding the expectations of many draft analysts who thought he wouldn't be much more than a nickel back. Hayward has been receiving a considerable amount of playing time at the right outside corner position, and many in Green Bay expect he'll be named the starter there for week one.
ILB Jamari Lattimore: Green Bay signed a raw, undrafted pass rushing linebacker in Jamari Lattimore last season, and he surprised many by securing a spot on the back end of the roster. He was too undersized to make much of an impact in 2011. However, the former Middle Tennessee State player benefitted tremendously from being in a NFL-caliber strength and conditioning program and bulked up to the point where he's been moved from outside to inside linebacker.
He's still has the burst he had as a pass rushing linebacker, and he's putting it to good use. He had a 27 yard interception return for a touch down against Cincinnati, and has looked vastly improved from his rookie season. He may not see the field much in 2012, but he has major upside and will be a player to watch in the years to come.
Minnesota Vikings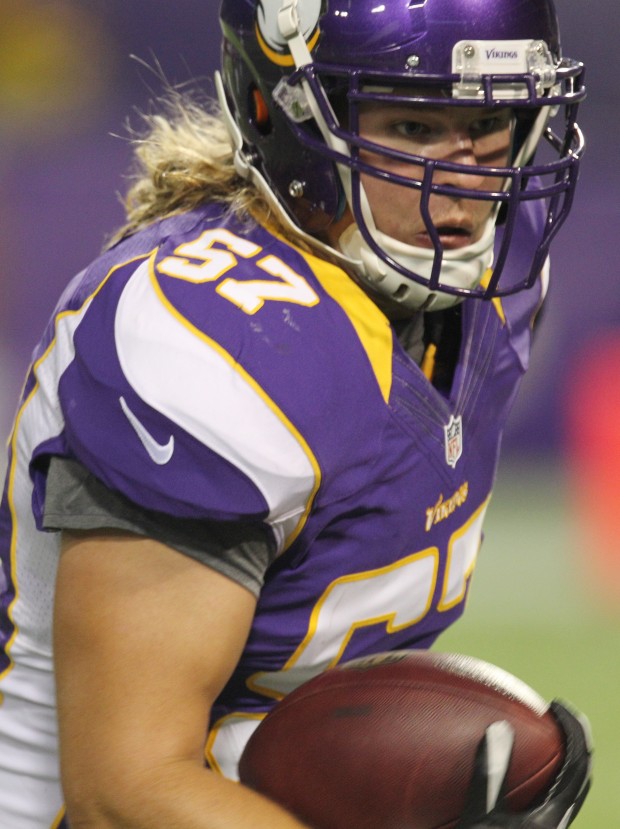 LB Audie Cole: During his time at NC State, Audie Cole recorded a whopping one interception in his entire career. Leading up to the draft, Cole was regarded as a smart but not quite athletic enough to have a strong career in the NFL.
It was quite a surprise then when Cole returned not one, but two interceptions for touchdowns against the Buffalo Bills. He also recorded a sack in the game and overall was a disruptive force that the Bills just couldn't handle. Cole may not have elevated his stock to the point where he'd be a week one starter, but he's certainly given the Vikings coaching staff plenty to think about.
CB Josh Robinson: Josh Robinson has dealt with a hamstring injury during his first NFL camp, but he hasn't let that slow him down. He's shown a knack for being around the ball, and because of that the third round pick out of Central Florida is climbing the depth chart.
After his performance against the Chargers, it appears that he may now be the Vikings' best option for their third corner spot. Chris Carr, currently third on the depth chart, had an abysmal game, while Robinson performed very well. If Robinson hasn't already caught up with Carr, he will very soon.